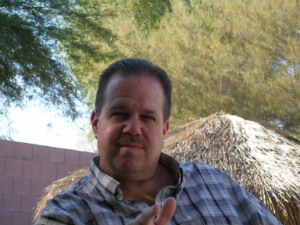 As your professional FULL SERVICE Realtor®, I focus on client satisfaction. My business is about service, I am not happy until you are happy. My extensive 20+ years in customer service, sales and marketing provides me with the knowledge and ability to meet your needs.
Whether it's helping you get the most out of selling your home, finding you a new home, or finding a lucrative investment property, I am here to guide you.
If you are considering a real estate professional, please give me an opportunity to earn your business. I truly am "Serious About Real Estate"! Thank you!
When you hire Mike, you get:
Attention: answers calls, texts, and emails - quickly
Strong negotiation skills
Analytical skills to support price negotiations
Creative marketing strategies
Neighborhood expertise

Specializing in: * Scottsdale * Phoenix * Paradise Valley * Cave Creek * Carefree * Fountain Hills

Sell your home in the shortest time possible & help you purchase the home of your dreams
A no-nonsense business attitude
An incredible referral network for home repair & remodeling
Positive real estate experience
I provide a Client-First approach to the home buying and selling experience.

Residential Single Family – My residential single family services connect buyers with sellers every day, and I do it with professionalism and a total dedication to my clients. This property type is the majority of my market transactions, but by far not the only one in which I have expertise.

Condominiums – While condominiums are residential, they're a very different market focus, and I am an expert in evaluating condos and helping buyers and sellers to cope with the special financing and homeowner concerns for this property type.

Multi–family – Investors are great clients for me. Multi–family properties are a very unique market. The detailed return on investment and valuation calculations investors need to evaluate properties for rental are second nature to me.

Vacant Land – Land is a very special property class. It's relatively easy to show a gourmet cook a wonderful commercial kitchen in a home and see their eyes light up. It's more of a challenge to help a buyer or seller to realize the potential in a piece of land. I'm the best at it in the Scottsdale/Phoenix areareal estate markets.

Call me at 480-313-2495 or email me at AzHomesByMike@gmail.com to start a discussion of your needs. Or, fill out the registration form and and I will reach out to you very soon.